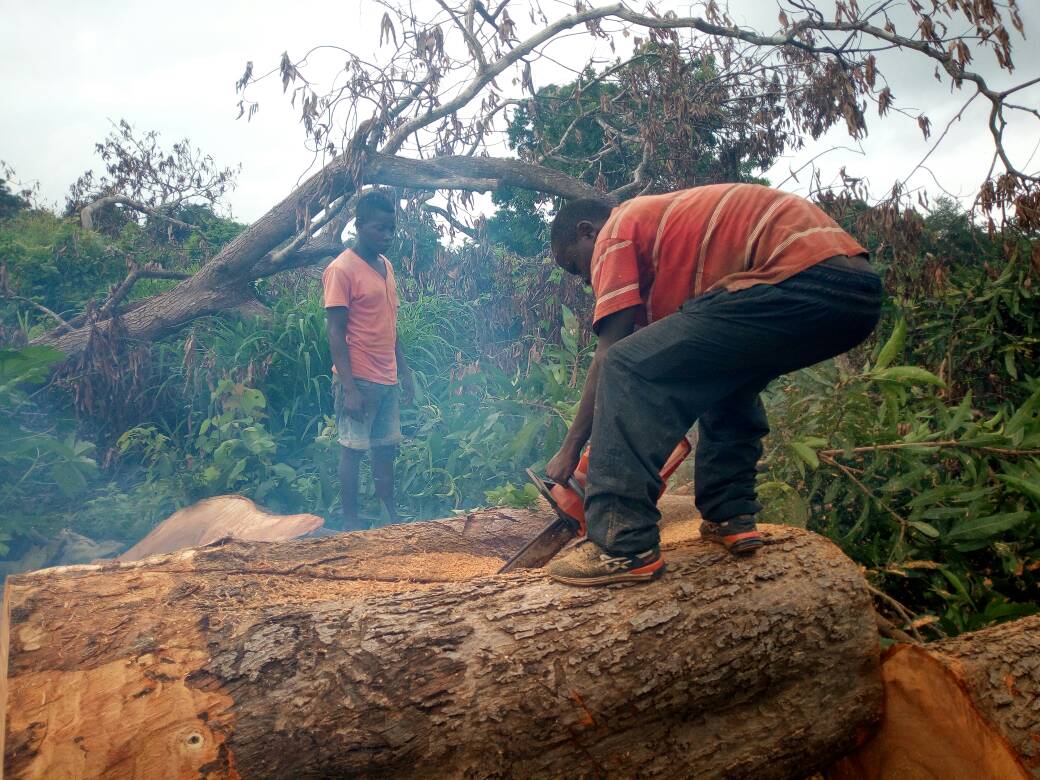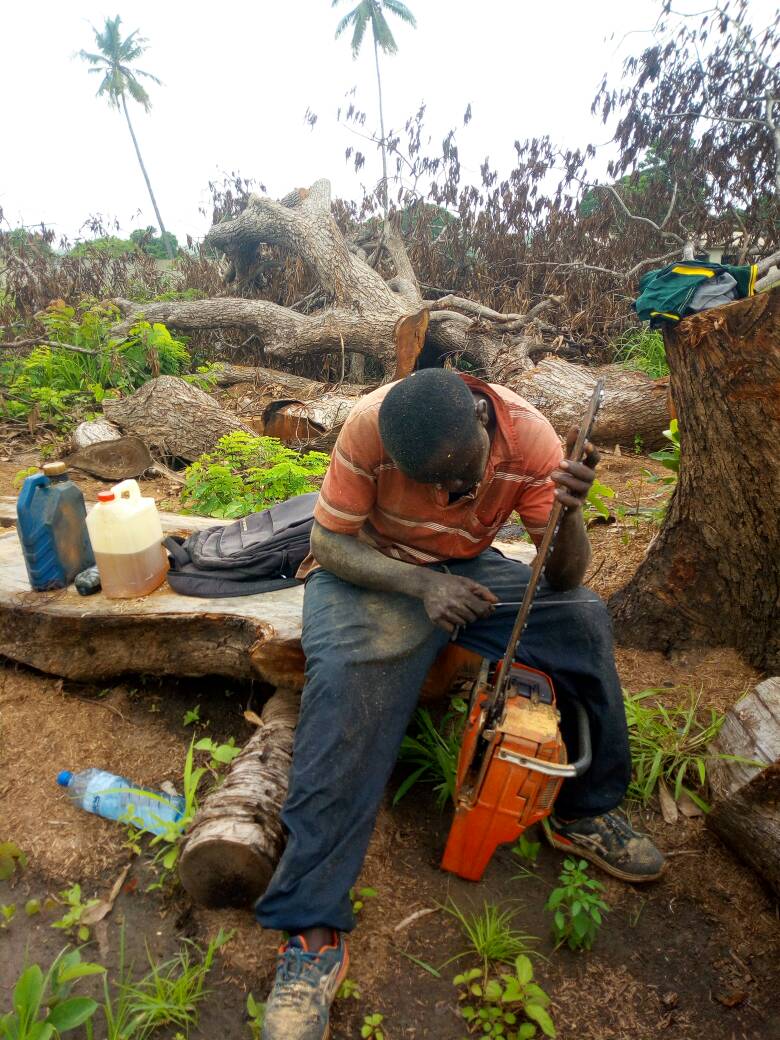 This post is part of our series on Work In Mtwara, to accompany the sermons on The Other Six. Photos above and narrative below by our friend Daniel, from his interview with Jordan.
Jordan is working in timber production. He is an expert but works part time. He is happy saying that here in Mtwara there are only a few people capable of producing timber with a chainsaw. He is not the owner of the chainsaw, but the boss who bought the tree rents the chainsaw to him. He carefully sharpens the saw to ensure clean cutting.

The challenge is that there are few trees for timber production. This leads them to find any trees they can, even if they are not hard enough for timber, such as mango tree or coconut tree. They are forced to use these though they are not preferred.
He mistook me for a government officer and asked me to please tell the government "we need to work. We need the government to bring varieties of trees for timber production." He means, they need to hire an agriculture expert to research the best kind of trees to grow in Mtwara for use as timber.